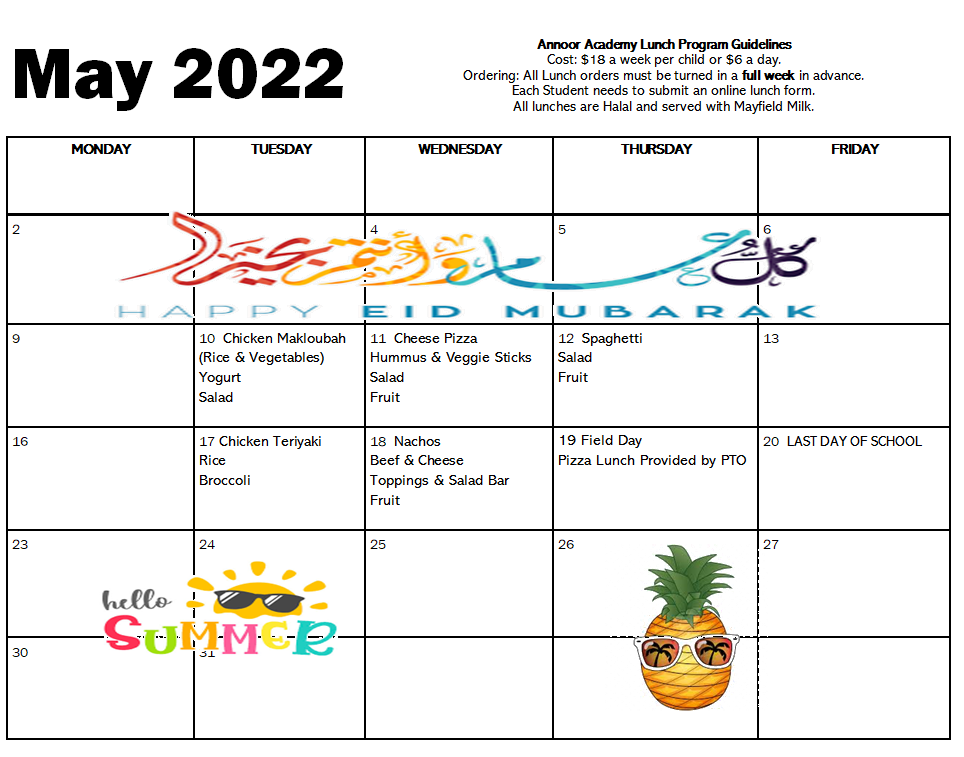 Lunches are $6 a day, $18 a week, or $72 for the month of March per student.
All lunches are halal & served with Mayfield milk.
Orders must be turned in a full week in advance.
If you have multiple children, submit a separate form for each student.
Payments can be made in the front office or online at PayPal (include LUNCH in the note).